Fact:
We are much more than just mobile bartenders.
We are an inclusive, full service mobile bar catering team focused on supporting our community by drinking local, wasting less, and supporting small.

Welcome! We are so glad you're here!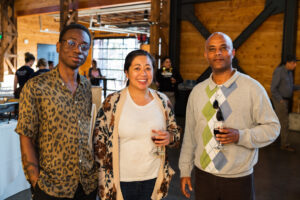 Business Events
Choose a bar catering service for your business event that's sure to earn you kudos from your boss, guests, and co-workers. You have a lot of details to manage to execute a successful event, let us manage the bar details.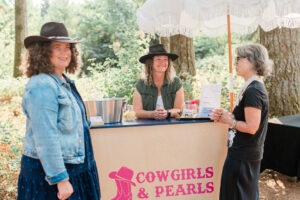 Fundraisers
Let's collaborate to make your fundraising event as successful and profitable as possible so you can keep doing the work of supporting our local community.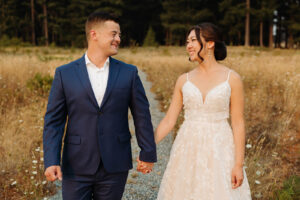 Weddings
Bar services are one of the most remembered guest experiences from a wedding. We'll help you make their experience a great one! All love welcome here.
Experience Our Services
Unique
You need bar services for your event.
Wouldn't it be amazing if the bar catering team you choose to work with made it easy for you to:
Reduce the amount of waste created by your event
Support our local distillers, brewers, and wine makers
Check every other bar related task off of your to-do list
Well, be amazed friend.
You have come to the right place.
See Our Services
We absolutely had the best time…..
…not only were the drinks superb, but the service was amazing…very responsive and easy to work with…so flexible and my entire team was more than impressed…we will be working with them always in the future!
-Brittany, Portland Business Journal
Learn More About Us
The process…
Step 01  – Let's Chat
The first step is to inquire below. We'll check our availability, then set up a free consultation call to talk about the vision, expectations, and details of your event. We will answer any questions you have, and discover if we are a good fit for each other.
Step 02 – Let's Plan
The planning phase is the best part! We get to talk about your beverage menu, the flow and setup of your event, and make sure we are in alignment on all the details.
Step 03 – Let's Party
It's the big day! Relax. Our licensed and insured bartenders will take care of you.
Ready to get started?
Send Us An Inquiry
Incredible
What Our Clients Say
Absolutely the BEST! Professional, creative & went above and beyond to make the event a fabulous success!
Awesome people and service!
You were SO fabulous! We recommend 10/10. You made it easy for us to focus on our guests during the event instead of the labor of love to handle the beverage service.