Fact:
60% of hosts splurge on an open bar to ensure guests enjoy themselves
The event bartenders you hire will be the one vendor people interact with multiple times – Give your guests an experience that will have them raving about the fantastic event you hosted!
Stellar Bartenders
Reliable, licensed, insured, and fun! Our bartenders are committed to creating a fun and memorable experience for your guests, while maintaining a professional and positive attitude.  Relax and unwind knowing your guests are in the capable hands of some of the best event bartenders in the industry.
Delicious Drinks
We love to take your favorite classic beverages to the next level with delicious flavor combinations and beautiful garnishes. Our cocktail recipes are created using PNW distilled spirits and locally produced syrups, bitters, and liqueurs, plus we always recommend local beer, wine, and cider.
Interested in a mocktail bar? We do that too!
Mobile Bar Rentals
Our vintage 1965 camper bar, Harper, is always a talking point at events. She comes equipped with two taps for beer, wine, or kombucha and has enough space for two bartenders.
Indy, our super versatile bar cart, fits in elevators, through door ways, and has one tap available.
Get To Know Our H&G Experience
Tailored
Step 01  – Let's Chat
The first step is to contact us! We set up a free consultation call to talk about the vision, expectations, and details of your event. Plus, we answer any questions you have and discover if we are a good fit for each other.
Step 02 – Let's Plan
The planning phase is the best part! We get to talk about your beverage menu, provide a shopping list of the best local spirits, beer, and wine for your event, and make sure we are in alignment on the timeline of events.
Step 03 – Let's Party
It's the big day! Relax. Our licensed and insured bartenders will take care of you.
Our Signature Experiences
We absolutely had the best time…..
We absolutely had the best time with Harper & Gracie Drinkeries! We held a rooftop BizWomen Corporate Event and not only were the drinks superb but the service was amazing. They were very responsive and easy to work with. They had a call with me before the event to go over the run of show which helped ease any concerns. They were so flexible and even created a signature drink for us! My entire team and myself included were more than impressed with their set-up and work ethic. We will be working with them always in the future!
-Brittany, Portland Business Journal
Yes!
You could get your co-worker's cousin to pour some beer and wine at your event.
Plus
You can go buy 200 pounds of ice, figure out how to transport it and where to store it, guess at how much alcohol to buy and what kind, worry if you bought enough cups, AND then deal with garbage bags full of plastic cups and empty wine bottles at the end of the night.
Or
You can save yourself a whole lotta time and treat yourself and your guests to one of Harper & Gracie's Signature Experiences. We will handle everything from start to finish to give your guests an unforgettable experience.
Learn More About Us
Get To Know Our Mobile Bars
Our bars are ones you will actually want in your event photos! From our sweet vintage camper bar, The Harper, to our super versatile bar cart, The Indy, they are both functional and super cute.  We consider all the details that may be captured in your photos down to the bottle openers and bar mats.
Book A Bar
Incredible
What Our Clients Say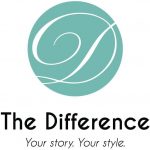 You were SO fabulous! We recommend 10/10. You made it easy for us to focus on our guests during the event instead of the labor of love to handle the beverage service.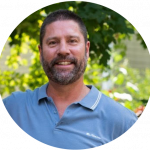 Awesome people and service!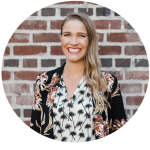 Absolutely the BEST! Professional, creative & went above and beyond to make the event a fabulous success!
Some Of Our Clients